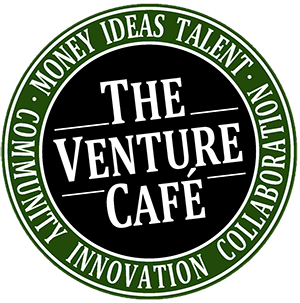 ArcPoint Strategic Communications is excited to share Venture Café Presents, an online video series aimed at documenting the compelling stories, valuable lessons, and interesting anecdotes from within Boston's innovation and entrepreneurial community. Learn more about what entrepreneurs and innovators think about the innovation economy through the series of interviews, which allow viewers to dive into the journeys of community members including entrepreneurs, inventors, investors, technologists, educators, civic leaders, government officials, and others.
The Venture Café Presents series is a partnership between the Venture Café Foundation and ArcPoint Strategic Communications. Filming takes place during the Venture Café sessions in Cambridge, MA. These weekly community building opportunities, held at the Cambridge Center for Innovation (CIC), are geared towards anyone interested in innovation.
If you are an entrepreneur, inventor, innovator, or otherwise a part of this astounding community, we want to talk to you! Contact us and view our participant agreement.
For more information on the Venture Café, visit www.vencaf.org.
Venture Cafe Videos
All
Entrepreneur
Innovation
Investors
Leadership
Mentor
load more
hold SHIFT key to load all
load all
Many thanks to the hard-working and talented volunteers of the Venture Café as well as Executive Producer and Host Christine Dunn, Executive Producer Shahin Ali, and Editor Kelley Taylor.
Contact us to learn more.
ArcPoint Strategic Communications
50 Leonard St., Suite 2C
Belmont, MA 02478
617.314.6441
This email address is being protected from spambots. You need JavaScript enabled to view it.
Copyright © 2018. All Rights Reserved.