Meet the Team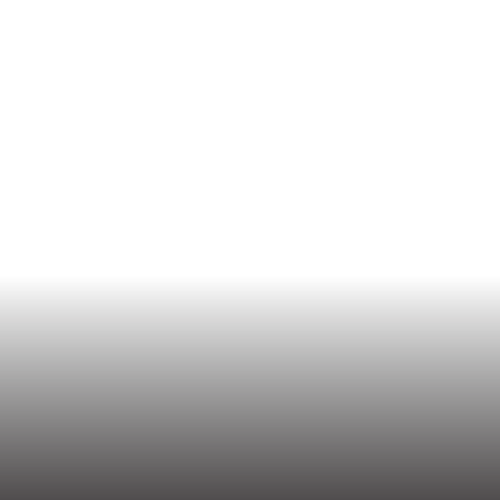 Christine Dunn
Founder, President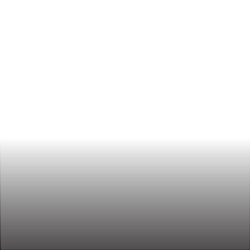 Katharine Bonner
Manager, Education and Social Media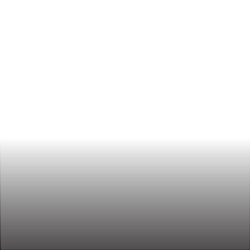 Kathy Comerford
Office Manager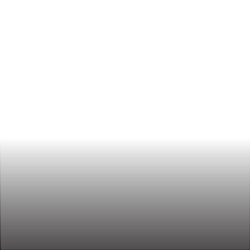 Joan DeCoste
Manager, Client Services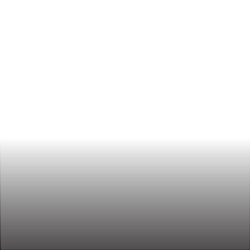 Karen Kristin
Manager, Client Services
Christine Dunn
Founder, President
Ms. Dunn formed ArcPoint Strategic Communications, a division of her company, Clark Hill Media Group, in 2014 to provide strategic communications advisory and media education services.
Prior to ArcPoint, Ms. Dunn won numerous awards with her earlier PR firm, Savoir Media, including:
Great Moves!, a pediatric obesity project organized in collaboration with the physicians of Children's Hospital Boston:

International Stevie Award for Women in Business – 2009 PR Campaign of the Year

Allied Minds: Announcement of historic, groundbreaking agreements with The Aerospace Corp., US RDECOM and NSWC Crane, three of the largest research centers and laboratories funded by the U.S. Department of Defense, that aim to create the first institutionalized approach to commercializing inventions developed within federal labs.

International Stevie Award for Women in Business – 2012 Gold PR Campaign of the Year
Bulldog Reporter Award – 2013 Gold for Best Campaign Under $50,000
Publicity Club of New England – 2013 Gold Bellringer Award for Best Business-to-Business Campaign
Best in Biz – Bronze for Best PR Campaign of the Year

Fitbug: Launch of U.K. Brand in the U.S. Market

International Stevie Award for Women in Business – 2013 Silver PR Campaign of the Year
Best in Biz – Silver Best PR Campaign

Best in Biz

Best PR Agency of the Year – 2013 Bronze
Ms. Dunn honed her media strategy skills at Bloomberg News, where she worked for more than a decade as a multimedia reporter, editor and senior manager. Ms. Dunn led the North American Consumer/Retail Team after four years working as a reporter and editor. In June 2002, she was named Bureau Chief of Boston, Bloomberg's second-largest market in North America after New York. During her tenure, Bloomberg Boston added a broadcast desk for Radio and Television and hosted a monthly roundtable series of executives and academics in New England. Ms. Dunn also helped expand mutual funds coverage, first as a separate team and then as part of a group covering global investing, and spearheaded Bloomberg's coverage of education in North America.
Before joining Bloomberg, Ms. Dunn spent two years working and studying in Tokyo. She completed a Master's degree in Asian studies and international business from the Fletcher School of Law and Diplomacy and a B.A. from Tufts University. She has also earned certificates for Japanese language study at Keio University and the International Conversation Academy in Tokyo.
A longtime advocate of education, Ms. Dunn serves on the Executive Committee of the Advisory Board of Tufts University's Entrepreneurship and Leadership Program, and as Vice President of Marketing for the Belmont Foundation for Education. A longtime member of the Asian American Journalists Association, Ms. Dunn has contributed articles to Compliance Week, ComputerWorld and Chief Content Officer and wrote a column on personal finance for the Boston Globe.
Katharine Bonner
Manager, Education and Social Media
Ms. Bonner is overseeing the development of ArcPoint's education program and provides writing and social media outreach services to clients. Before joining ArcPoint, Ms. Bonner was one of the original team members at Ms. Dunn's former firm, laying the foundation for that company's approach to public relations outreach to a variety of digital media – from blogs and other online publications to mainstream on-air and print media.
While with Savoir Media, Ms. Bonner executed outreach and PR campaigns for clients in a variety of industries such as consumer/retail (including DaysAgo, HadleyStilwell, milkmakers, Snugabell and Fitbug); health care/wellness (including Great Moves!, Armstrong Ambulance, and Pro EMS); authors (Margaret Jane Radin's Boilerplate); and sustainability (including Beyond Benign and Upcycle It!).
Drawing on more than a decade of experience designing and developing technical training curricula for Java/Oracle-based applications, Ms. Bonner uses her writing, editing and technology skills to create engaging content for a wide variety of clients using social media, blog outreach, and traditional media relations programs, and to develop detailed and customized media training programs.
Ms. Bonner worked in training and product development at technology companies, including Yantra Corp., GartnerLearning/NETg, Continental Cablevision/MediaOne and News Corp.'s Delphi Internet Services and has been creating online content since the early days of the Internet.
While at Yantra, Ms. Bonner specialized in the design and development of technical training curriculums and certification programs for Java/Oracle-based applications, and led a team that tested and certified new software product components and releases. She also was a team leader at GartnerLearning, where she managed software testing and certification efforts for technology-based training products, trained quality assurance engineers, and managed consultants. Ms. Bonner served as a training specialist at Continental Cablevision and Delphi Internet Services, where she designed curriculums that helped the companies meet their business needs in the rapidly changing, highly competitive and (at the time) newly founded Internet service industry.
Ms. Bonner has volunteered at Emerson Hospital in Concord, Massachusetts, where she helped to create new training and resource materials for volunteers and served as a peer counselor for new mothers one-on-one and in a group setting. She is currently volunteering for her local School Committee on an appointed task force to research and recommend means of continually improving the local public school system. Ms. Bonner has a Master's of Science degree in training and development from Lesley University, and a B.A. in international relations from Tufts University.
Joan DeCoste
Manager, Client Services
Ms. DeCoste manages key accounts for ArcPoint, where she plans and executes strategic communications programs including message development and management of processes and initiatives. Her expertise includes developing proactive media outreach strategies for a variety of market sectors including financial, education, manufacturing, B2B technology and consumer technology for top tier national and trade media, vertical trade, and national and local business media.
Ms. DeCoste offers experience in all facets of marketing communications, working with such companies as Dynisco Inc., Gefran, Hosokawa Alpine, Geiss USA, and Johnston Consulting Company. Ms. DeCoste was the Marketing Communications Manager for the Dynisco Instruments division, responsible for managing the production and implementation of all communications materials, advertising and promotional programs, as well as public relations activities and trade shows. She was also a member of Dynisco Inc.'s corporate communications team, charged with developing and launching a corporate brand strategy and communications standards.
Ms. DeCoste has also provided marketing consulting services for a number of companies, offering ad program development, public relations efforts, and tradeshow management. In addition, she handled all marketing and events for Johnston Consulting Company, including planning and producing a series of CEO Roundtable events, writing client profile articles, and developing and writing content for the company's website.
Ms. DeCoste has a B.A. degree from the University of Massachusetts and a Masters degree from Suffolk University.
Kathy Comerford
Office Manager
Ms. Comerford provides essential executive support to the team at ArcPoint Strategic Communications. She presents a highly motivated and dedicated work ethic, with a flexible and willing attitude, ready to assist in any way possible. Ms. Comerford joins our team with twenty years of experience managing, supporting and organizing companies, teams and projects. She has a strong knowledge of multiple technical and infrastructure platforms critical to providing office support, and has worked in a variety of industries throughout her career.
Prior to joining ArcPoint, Ms. Comerford supported two directors and provided routine administrative support for the North America Regulatory Compliance Division. In that role, she used customized Excel applications to track and maintain all documentation related to state and federal compliance audits of 2,200 facilities in operation in North America.
As an Executive Assistant at Computer Sciences Corporation, Ms. Comerford Provided support for multiple Partners and sales executives on a daily basis, including: calendar management, meeting arrangements, travel arrangements, expense reporting, and variety of ad hoc support requests. Additional activities involved researching current and prospective clients, preparing annual budget materials, and preparing for internal and external business meetings.
Ms. Comerford has also been an executive assistant at Science Applications International Corporation, a Global Services Executive Coordinator at Parametric Technology Corporation, a Project Administrator at Scudder Kemper Investments (now Deutsche Asset Management) and a Technical Secretary and Safety Committee Coordinator at Harvard University. She completed multiple professional courses at Harvard University Extension School.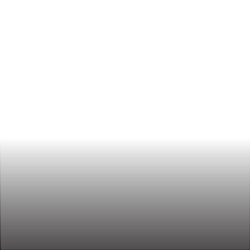 Kelley Taylor
Senior Content Developer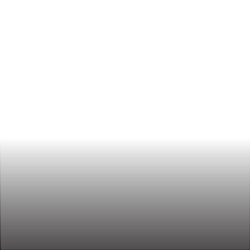 Andrea Wood
Marketing Account Executive
Karen Kristin
Manager, Client Services
Ms. Kristin executes media relations initiatives for ArcPoint clients, drawing on her extensive experience in public relations, marketing, and research for companies such as Savoir Media, Monitor, Rogers Communications and General Dynamics.
Ms. Kristin began her career at the Federal Bureau of Investigation, where she worked on conference and event planning projects. She also managed logistics and presentations for a variety of Federal Trade shows and demonstrations on behalf of the Department of Defense when she worked for McDonnell Douglas and Pacific-Sierra Research Corp., which is now part of General Dynamics. Ms. Kristin was involved in a variety of marketing projects, including collateral development and market research.
While at Monitor, Ms. Kristin provided public relations to the software division, promoting new and innovative software products to all aspects of the media. She also was Media Research Manager at Rogers Communications, where she wrote and delivered daily reports and press releases on technical and market research findings for clients on investor relations, software products, and the technical industry.
Ms. Kristin is a graduate of Mercyhurst College and attended George Washington University. She serves on the Board of the Cary Memorial Library Foundation in Lexington, MA, and on the advisory board of the Lexington Education Foundation. She also helps oversee the Ice Mates, the Hayden Synchronized Skaters that are the reigning 2011 U.S. Gold Medalists and National Champions at the Novice level.
Kelley Taylor
Senior Content Developer
Ms. Taylor brings her extensive writing and research skills to ArcPoint Strategic Communications, where she focuses on creating unique and compelling content for collateral, PR campaigns, and outreach. Additionally, Ms. Taylor is responsible for market research and explorations that support client outreach, marketing, and PR programs.
As a research assistant for Fechtor, Detwiler and Co., formerly a small investment bank in Boston, Ms. Taylor supported the department responsible for tracking and reporting on corporate entities in the technology and retail industries. At Tufts University, she continued to hone her research and writing skills for the University Development Office, where she crafted alumni biographies, researched corporations and foundations, and was active in finding donors and grants to support the work of the School of Arts and Sciences and the School of Veterinary Medicine.
In the field of education, Ms. Taylor taught public school kindergarten, where she created and implemented a developmentally appropriate curriculum for two half-day classrooms. While working in the school system, Ms. Taylor actively collaborated with colleagues to develop and expand the math and science curricula. Later, she continued to broaden this experience outside the schools by running collaborative Science Sundays, leading a Montessori-based preschool homeschool group, and implementing a fulltime homeschool curriculum for first grade.
Ms. Taylor earned her Bachelors degree in Economics and Masters degree in Education from Tufts University. She has volunteered at Emerson Hospital and First Connections as a peer mentor for new mothers and mothers of twins. She is also an active volunteer in her children's schools and is former owner of a small portrait photography business.
Andrea Wood
Marketing Account Executive
Ms. Wood brings decades of experience in marketing, research, event planning and project management to her work at ArcPoint Strategic Communications. As a Marketing Account Executive, Ms. Wood offers strategic planning, critical thinking and extensive research services to our clients.
As a consultant and manager, Ms. Wood has created marketing plans, developed website content and design, created and conducted primary market research and managed overall marketing efforts and projects for clients in a variety of industries, including retail, technology, and non-profit organizations. Ms. Wood has worked as a marketing project manager for the Cape Cod Symphony Orchestra and in direct marketing at Infinium Software. In the latter role, she planned, implemented and analyzed all lead-generating direct marketing activities and managed a team of in-house and outside groups to insure campaigns were executed on time and within budget.
Ms. Wood is accomplished in traditional print media, as well as digital outlets, television and radio. She spent seven years working at OKTV Foundation, during which she acquired a solid understanding of the telecommunications industry. In that role, she worked closely with the president in concept planning, market research and business strategy. Earlier in her career, Ms. Wood worked for as a media consultant for WQRC Radio and WCIB Radio.
Ms. Wood has significant experience in research and event management, as well. AS a Project Manager for Digital Consulting, Inc., she developed two semi-annual software conferences consisting of 12 conference tracks, 15 chair persons and 120 speakers. She negotiated contract terms and conditions within a $500,000 budget, researched speakers and attendees to identify software industry trends and coordinated all on-site conference activities.
Ms. Wood has a MBA from Suffolk University, and has been active in many non-profit educational and community organizations, including the Girl Scouts of Southeastern Massachusetts, Sturgis Charter Public School, Barnstable Community Horace Mann Charter Public School Board of Trustees and the Massachusetts chapter of Destination Imagination. Ms. Wood and her husband own Luvak Laboratories, a materials testing laboratory in Boylston, MA, for which Ms. Wood serves as Marketing Director.
Contact us to learn more.
ArcPoint Strategic Communications
50 Leonard St., Suite 2C
Belmont, MA 02478
617.314.6441
This email address is being protected from spambots. You need JavaScript enabled to view it.
Copyright © 2018. All Rights Reserved.